Get closer with Fetherlite Ultra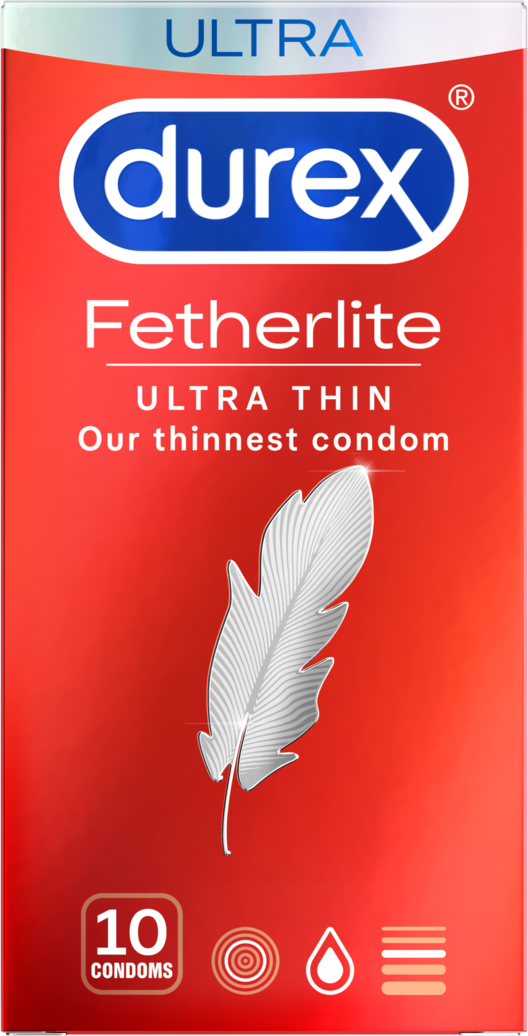 Closeness is an important thing to have in the bedroom. The Durex Fetherlite Ultra range gives sensitivity with no sacrifice on safety.
DUREX FETHERLITE ULTRA LARGER CONDOMS
Extra thin and wider* for a comfortable fit for men who need a larger size.
*vs Durex Regular Condoms.
DUREX FETHERLITE ULTRA EXTRA LUBE CONDOMS
Thin with extra lubrication for a smoother feeling.
Great sex is for everyone
We believe sex should be for everyone.
We believe that a fun and safe sex life is for everyone to enjoy, no matter who you are or who you're with.
We believe in sex that's open, honest, messy and fun.
We've got your back
Every one of our condoms are electronically and dermatologically tested for quality.
Comfort comes first
Our Ultra Thin and Larger condoms are straight walled; Extra Lube is "easy-on".
Disclaimer
Remember no method of contraception works 100% against pregnancy, HIV or sexually transmitted infections. Always read the label and follow the directions for use.